Latest products
Made with pride
Rc Blog
Flight test, reviews and more...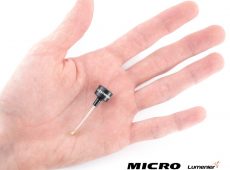 The micro AXII.
We designed the new micro AXII for lumenier. A move forward from the current AXII in term of miniaturization at less than half the volume of the original. By far, the smallest 5.8GHz CP antenna available right now. In order to bring the micro AXII, innovations going beyond RF engineering had to be made, such […]
Read more
Salvaging your singularity into a polarizer.
Mishaps. They always happen, no one escape. When your singularity antenna is smashed by an unfortunate event, not all hope is lost! With a 3D printer and basic soldering skills you can salvage your dead antenna and turn it into a "polarizer". First, tear away the ends caps, then un-solder the network. The elements […]
Read more
Made with passion
For true enthusiast
TrueRC in action
See how it performs